It's hard to believe that our Art in the Parks Series is halfway through (!) We have had SO much fun meeting and making with our Creative Explorers. We thought that you might like a little look at what you have missed, so far…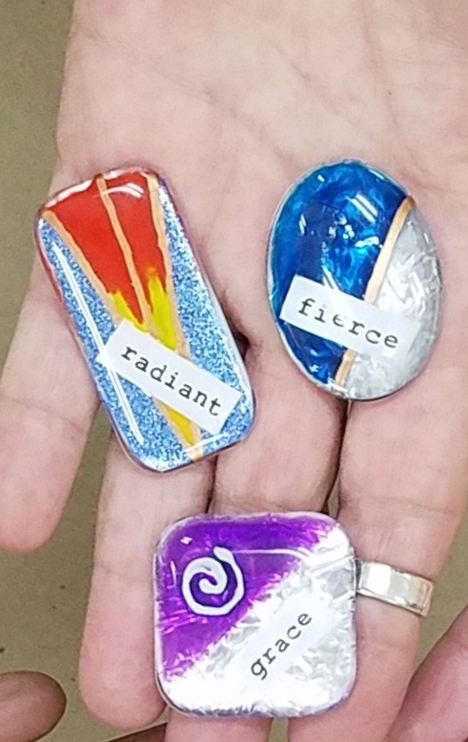 There is plenty more discovery in store, as we prepare to welcome more folks to the March and April events. This series was designed to make including creative exploration a little easier, for new explorers and seasoned hands. Virtually all of our offerings can be carried along and applied to your other artistic endeavors. Make plans now to join in the fun! You can register for the March and April happenings on the Our Events page, here on the web-site.
In seeking ways to encourage community building, we have established a virtual gathering place on Facebook — we call it The Virtual Circle, and it's a great way to take part in the creative discussion (even if you are too far away to join us for our monthly events)! Join us! We are stoking the creative fires there with regular weekly content, such as: Wondering Wednesday, Thinking Thursday, and Seven for Saturday. This weeks Wondering Wednesday included a poll wherein we wondered what folks considered the biggest road block to creativity in their day-to-day. This conversation is ongoing, so come visit us in The Virtual Circle — take a look around, and visit with your fellow Creative Explorers. We'll see you there!